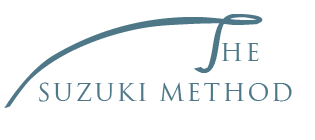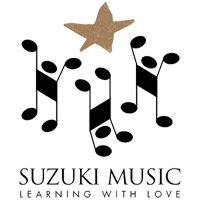 The Suzuki Method, a world wide music education movement, was established by Dr Shinichi Suzuki in Japan.
Dr Suzuki taught using the concept 'character first, ability second'. His goal was to embrace the whole child, nurturing a love of music and the development of a fine character, rather than just mastering an instrument.
The Suzuki Method uses the Mother-Tongue approach that follows the way children learn to speak.
Suzuki students learn to play classical style music by utilising the following factors:
listening

motivation

repetition

step-bystep mastery

memory

vocabulary

parental involvement

love
The Suzuki Repertoire, developed by Dr Suzuki, was carefully chosen to build on exisiting knowledge.
Suzuki students are taught with the individual in mind. Students graduate from each level when they are ready and lessons cater for their individual needs.
For further information, please visit the website of Suzuki Music, Victoria.