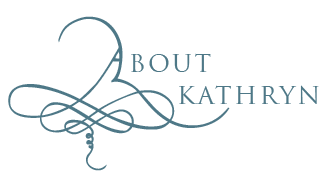 Kathryn Bond has been involved with Suzuki Music since the age of six, when she started Suzuki Piano lessons. The ideals and philosophies taught by Dr Suzuki cannot be learnt overnight. Kathryn has been surrounded by these ideals and philosophies her entire life: early on as a Suzuki student and later as a Suzuki teacher of both Flute and Piano.
Kathryn believes that any child, given the right environment, can learn. This 'right' environment means the atmosphere of love, support, encouragement and joy that surrounds the child at home and at music lessons; the examples of good character set for the child by the parents and the teacher; the establishment of a comfortable and regular routine of practice; and the general interest in music shown by the parents and the teacher. Using these methods, Kathryn helps to ensure that every student in her studio has a musical educational experience of exceptional quality.
Kathryn has had wide performance experience as a Flautist, Pianist and Accompanist. Her experience includes past membership of ensembles such as Geminiani Orchestra and Melbourne Youth Orchestra; many awards and prizes in competitions such as the 3MBS Performer of the Year and the Hepzibah Menuhin Awards. Kathryn also performed as one of eight Flautists Australia wide as part of the Australian National Academy Artists in Residence Program in Brisbane with Internationally renowned Flautists.
Teaching students is not new to Kathryn, who established her Music Studio in 1994. She has also taught Flute, Piano and Music Theory to students from age 3 to adult at St Catherine's School, Methodist Ladies College, Beth Rivkah Ladies College, Huntingtower School, Presbyterian Ladies College, Melbourne Girls Grammar School, Trinity Grammar, St Aloysius College and Reddon College.
Qualifications
Graduate Diploma in Education
University of Melbourne

Bachelor of Music (Performance) with Honours
University of Melbourne
Licentiate Diploma with Distinction (Flute)
Australian Music Examinations Board
Associate Diploma (Piano)
Australian Music Examinations Board

Associate Diploma (Flute)
Australian Music Examinations Board
Advanced Level Suzuki Flute Accreditation
Suzuki Music
Primary Level Suzuki Piano Accreditation
Suzuki Music